Chamber AGM 2015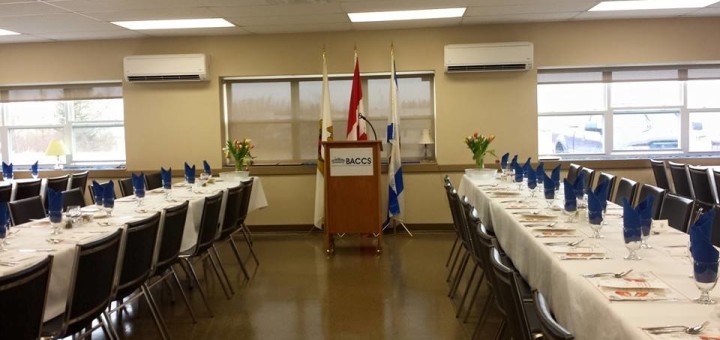 The chamber's Annual General Meeting, held April 27, 2015 was a huge success. The format was a departure from what we are used to in that it was a combined affair, partnering with the Bridgetown Volunteer Fire Department to hold a "Community Appreciation" dinner.
Special features included guest speaker, the Hon. Stephen McNeil, Premier of Nova Scotia, a musical presentation by former paramedic Kevin Davison, and awards given out by both the Chamber and the Fire Department to their respective members.
Chamber award recipients included: Stephen Bezanson; recognizing 30 years for Integrity Printing, Jazeys; thanking them for their 47+ plus years in Bridgetown, and Joanne Frost, owner of the End of the Line Pub, for her contributions to the community.
And being an AGM, an election was held to bring in the new slate of officers for 2015-2016. They are:
President – Jennifer D'Aubin
Vice-President – Jason Rice
Treasurer – Gary Olsvik
Secretary – Gerry Bezanson
Past President – Neil Cook
Directors – Tracy Forbes, Mike Gushue and Chantelle Webb. Three more directors are chosen by the executive at a later date.