Moonlight Madness 2017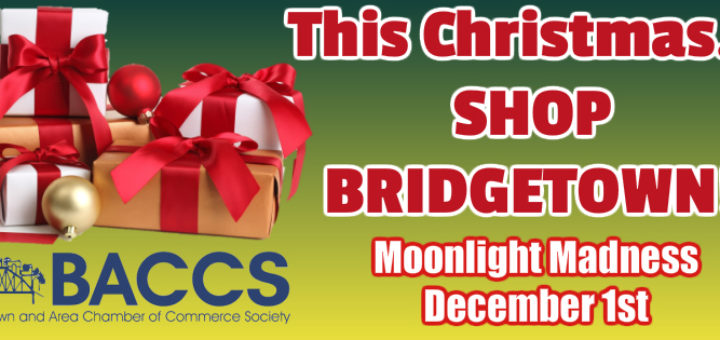 We hope you can join us this Moonlight Madness weekend. The merchants have put out some great promotions and you can see them here in the annual FLYER.
And make sure when you're shopping in Bridgetown that you take along a copy of the Prize Passport sheet with you. You could win some Big Bridgetown Bucks!
Download your passport here.